The Lottery
Melissa Catanese
17x24 cm / 80 pages
800 copies / Hardcover
Design by Giulia Boccarossa
Published in May 2023
In collaboration with The Ice Plant
ISBN: 979-12-80177-24-7
€30
Order here︎︎


The Lottery reads like a work of speculative fiction: a glimpse into an anxious human civilization suspended between uncertain futures and the aftermath of its distant and recent past. Seamlessly combining her own recent photographs with anonymous vernacular photos, press images, and NASA archival imagery, Catanese's intuitive editing re-animates the images' dormant surfaces, evoking the mob mentality and tribalism of Shirley Jackson's short story "The Lottery" as well as the cosmic indeterminacy at the heart of our unfolding present. Throughout the sequence, we see catastrophic forces and events punctuated by archetypal scenes of serenity, tenderness, and fragility. Crowds gather to gawk, passively entertained by unseen horrors. Lone figures claw, swim and bend, haunted and creaturely, isolated and immersed in primordial landscapes. Brief fragments of text from Virginia Woolf hint at a tentative meaning to the madness, a glimmer of hope for regeneration.


Sfondi
fontanesi

17x21,5 cm / 128pages
500 copies / Hard cover
Design by Studio Grand Hotel
Text by Kublaiklan
Published in May 2023
ISBN: 979-12-80177-26-1
€30
Buy here︎︎

First 100 copies come with original print


Imagine a series of landscapes. Now, imagine a series of backgrounds.
There is a subtle difference, an imperceptible gap between what is observed and what that allows observation. The background is, by definition, "the part perspective of a painting, drawing or photograph, on which the foreground figures stand out." It is the environment in which a subject is immersed in a set where things happen, a decorative functional. In short, backgrounds generate imagery. It is not surprising therefore, that Fontanesi, always careful not to be misunderstood, wanted to give this new volume such an emblematic title. His creations are, to all intents and purposes, activators of possible realities.[...]


Kublaiklan



You Felt the Roots Grow
Sabine Hess

22x27 cm / 128 pages
750 copies / Hard cover
Design by Nicolas Polli
Published in May 2023
In collaboration with Ciao Press
ISBN: 979-12-80177-25-4
€38
Pre-order︎︎

The first 50 copies including a print.
Shipments estimated for End of May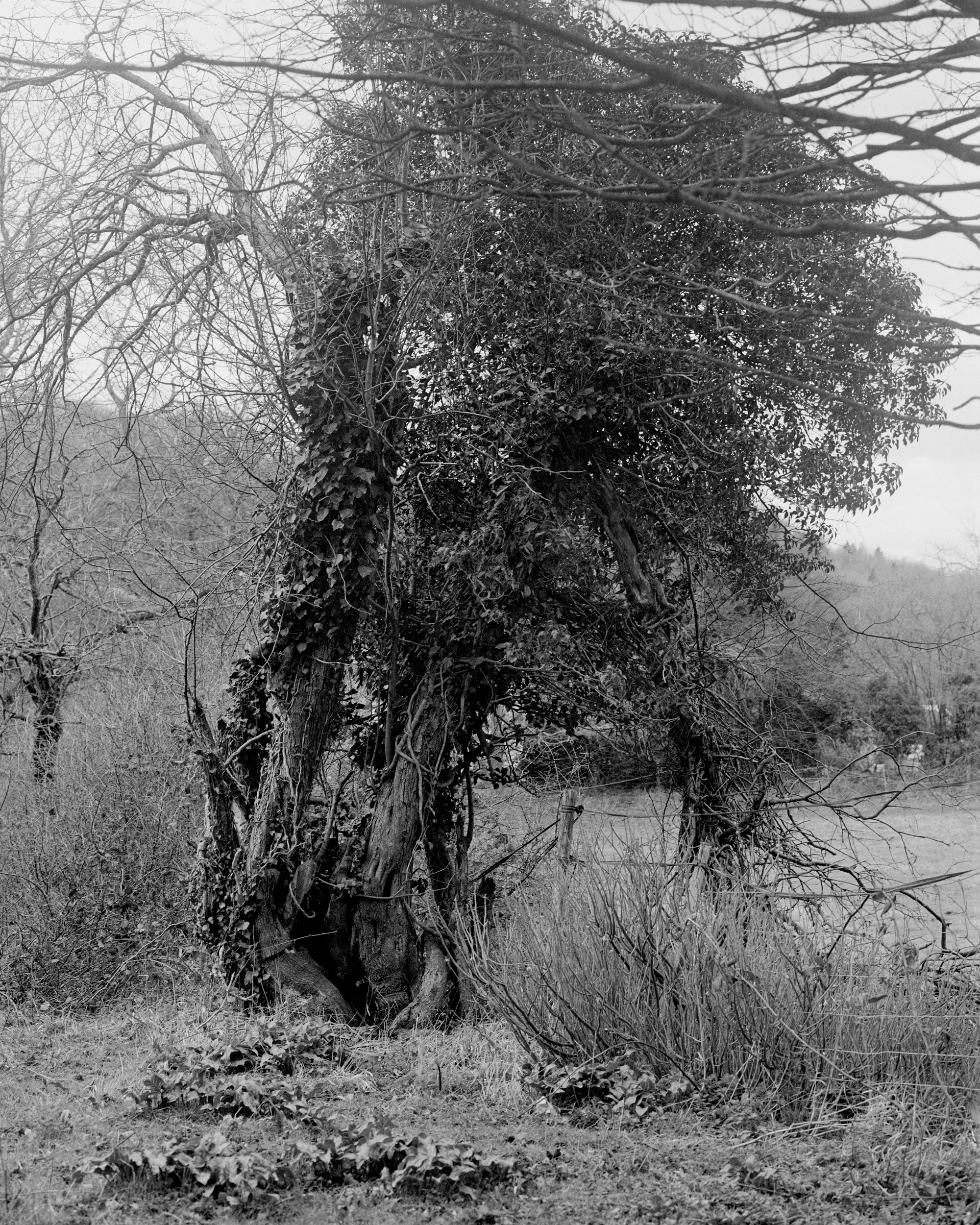 "I hold your hand and, carefully, try to capture it. Imprint on my brain the texture of your wrinkly skin, the warmth of your touch, the way your fingers wrap around mine."

After seven years of illness, my father's battle with his cancer was coming to an end. I was torn between conflicting emotions, as my sister became a mother around the same time my father's health declined. Watching a new life grow whilst another was weakening redefined my understanding of time - it became clear just how fragile life really is.
At times, when home felt too close, nature gave my mind a safe place to rest. All the while, the forest's slow growth and decay resembled the illness that was consuming life as I knew it.
You Felt the Roots Grow was born in a time between hope and grief. It is my personal experience as a daughter, in which I face the bittersweetness of transience, the poetry within loss and the
incompleteness of memory.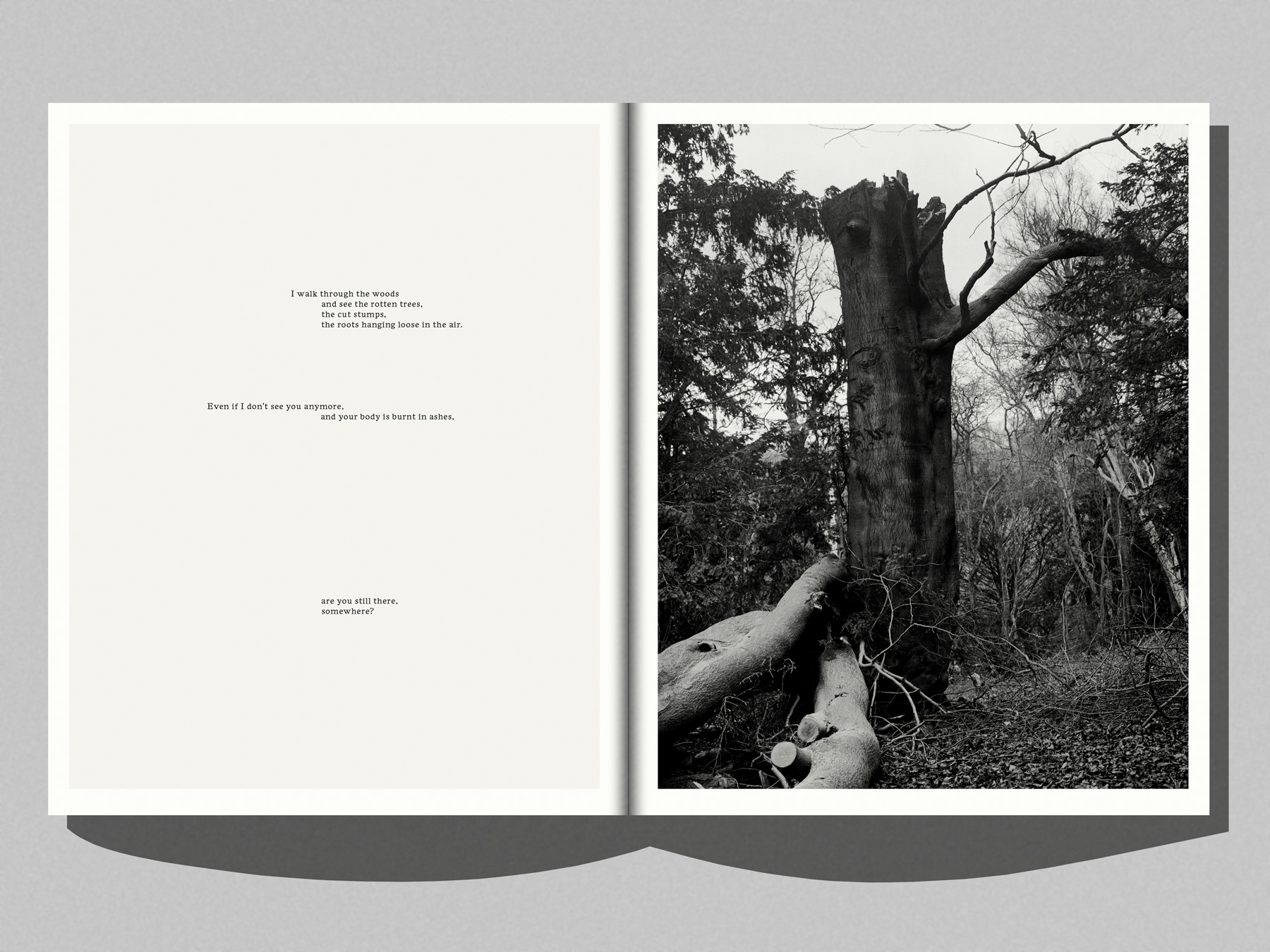 Protege Noctem
Mattia Balsamini & Raffaele Panizza

21x28,5 cm / 200 pages
800 copies / Hard cover
Design by Multi Form
Published in February 2023
ISBN: 979-12-80177-22-3
€40
Buy
here︎︎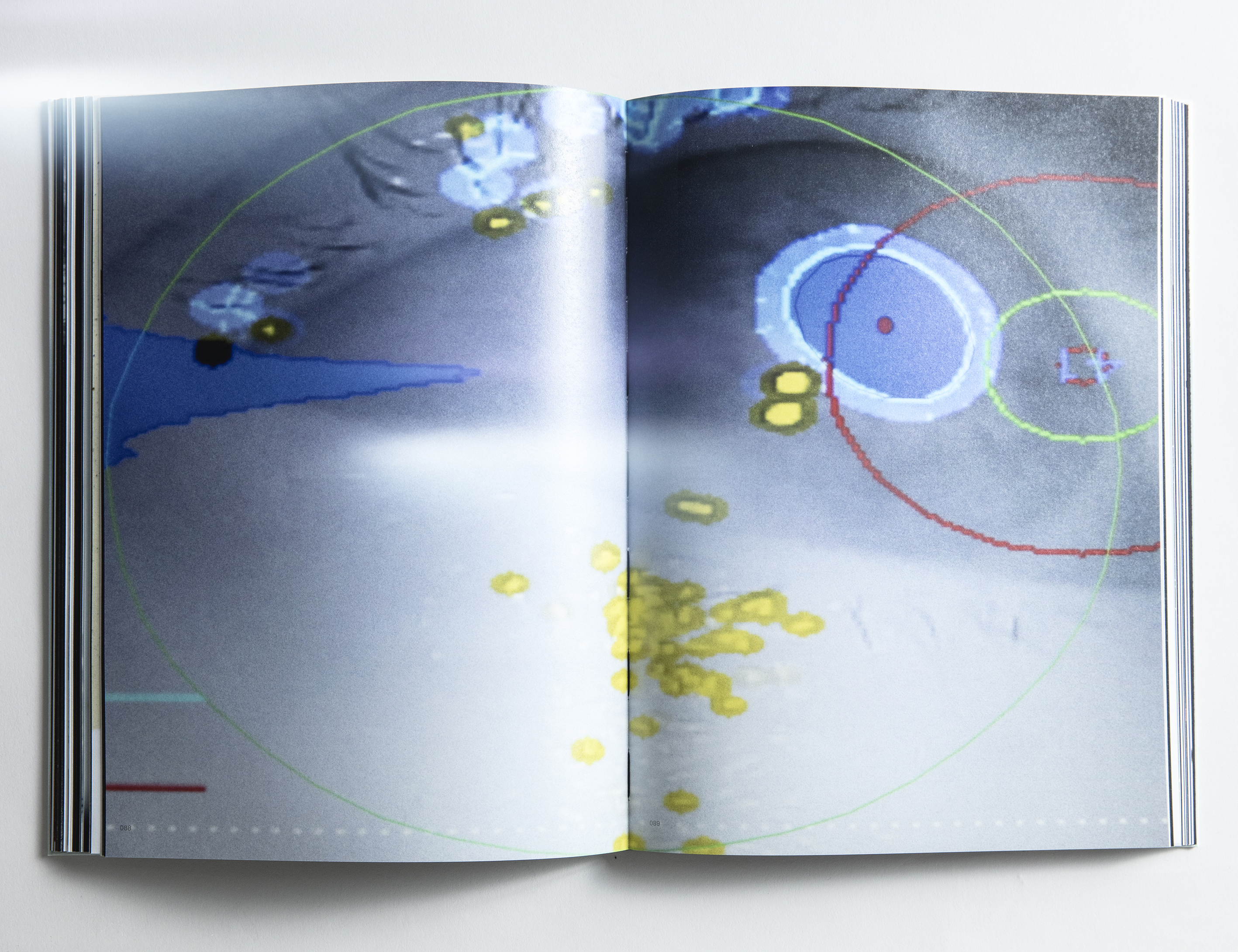 For all of us, blinded by the shards from billions of artificial lights (or ALAN: Artificial Light At Night), the night sky has become a soiled canvas, an unknown phenomenon. Eighty-three per cent of the world's population has never seen the Milky Way, the galaxy we call home. And in cities like Shanghai, where the world's largest astronomy museum recently opened, ninety-five per cent of the stars are now in fact invisible to the naked eye. Public lighting, windows, street lamps and even LED headlights emit blue spectrum light that dazzles the nocturnal ecosystem and damages the human circadian cycle, our endocrinal interplay of sleep and wakefulness, promoting the simultaneous onset of diseases such as breast and prostate cancer, diabetes and depression. Epidemiologists are united in considering the disappearance of the night as a risk factor on a level footing with pollution, alcohol and smoking. "We call on the Commission to put into place an ambitious plan to significantly reduce the use of outdoor artificial light by 2030," wrote the European Parliament in alarmed tones, in its document titled Biodiversity Strategy 2030: Bringing nature back into our lives. It's not only light on Earth but also up there: the proliferation of telecommunication satellites creates false cosmic streaks that prevent astronomers from studying the celestial vault. And natural life itself appears to have been harshly affected: migratory birds veer off course, plant leaves no longer sense the onset of winter, and many insects face extinction: this is why defending the darkness represents the vanguard in the ongoing ecological battle to avert apocalypse. Protege Noctem is a documentation project chronicling the unofficial alliance between scientists and citizens to counter the disappearance of the night and its creatures. God, may you protect the shimmering of infinity, wherever it may be found.


Diachronicles
Giulia Parlato
24x30 cm / 120 pages
500 copies / Soft cover with Swiss binding
Design by Nicolas Polli
Text by David Campany
Published in February 2023
ISBN: 979-12-80177-21-6
€35
Buy
here︎︎

Diachronicles is an examination of the historical space, regarded as a fictional container where an apparent collection of evidence opens up to the fantastic. In this space, the attempt to reconstruct the past falls into phantasmal gaps, where things are generated, used, buried, unearthed, transported, and relocated.
This nomadic and fragmentary nature of what has been left behind, reveals how the movement, transfiguration, and misinterpretation of objects shape historiography and ultimately, the real.
In the impossible search of academic legitimation, the viewer is invited into a world where the factual and the fake overlap. The work is about the absence of memory and addresses the leading role archaeology, photography and the museum space play in a historical narrative. In doing so, the human body is used to suggest scale and as a means to display objects.

Furthermore, Diachronicles digs into a parallel history, filled with disappearances, figures to decode, nonexistent artefacts and forgeries hidden in museums basements